Scroll down to view the entire series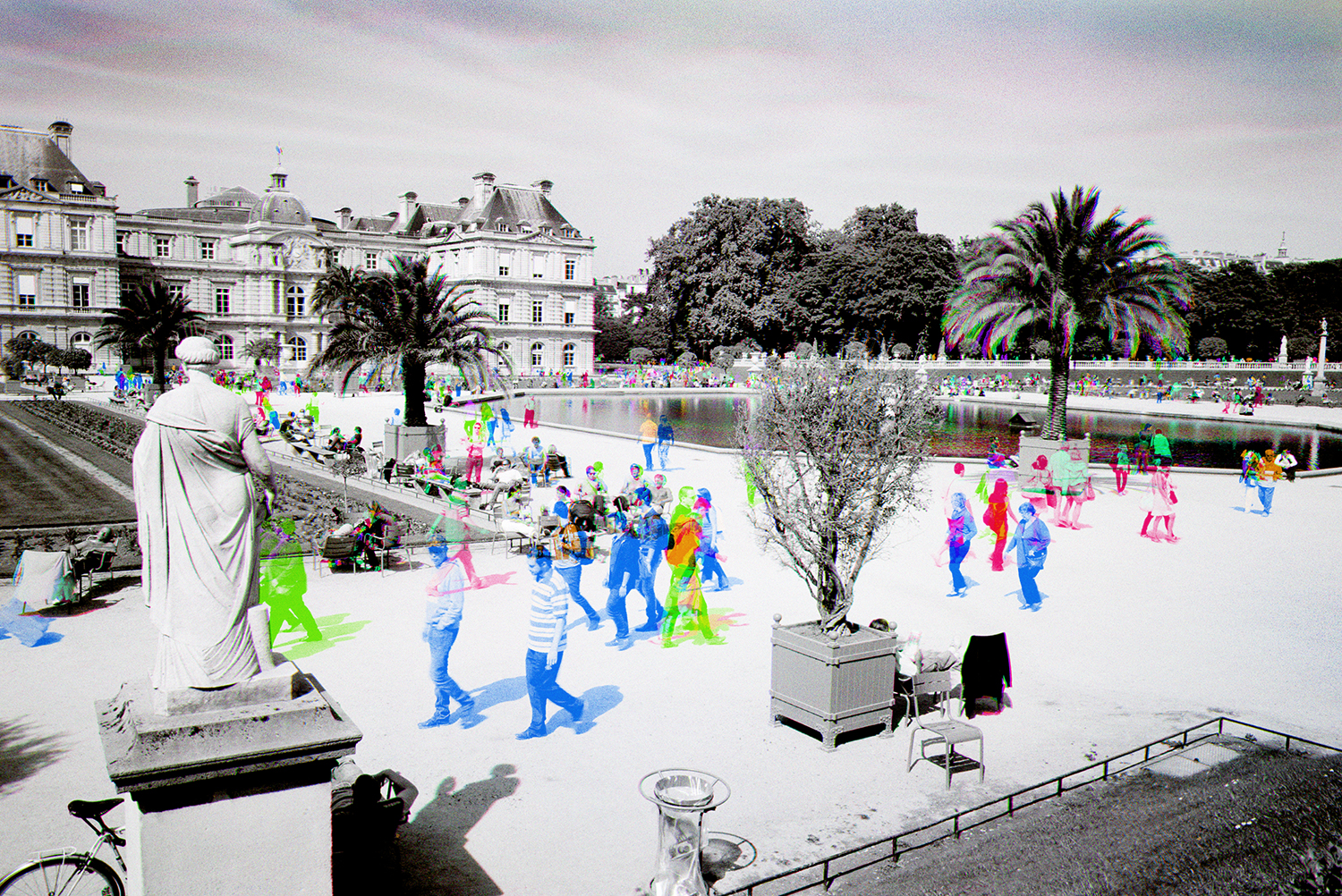 Jardin du Luxembourg, 29" x 19.5", 2011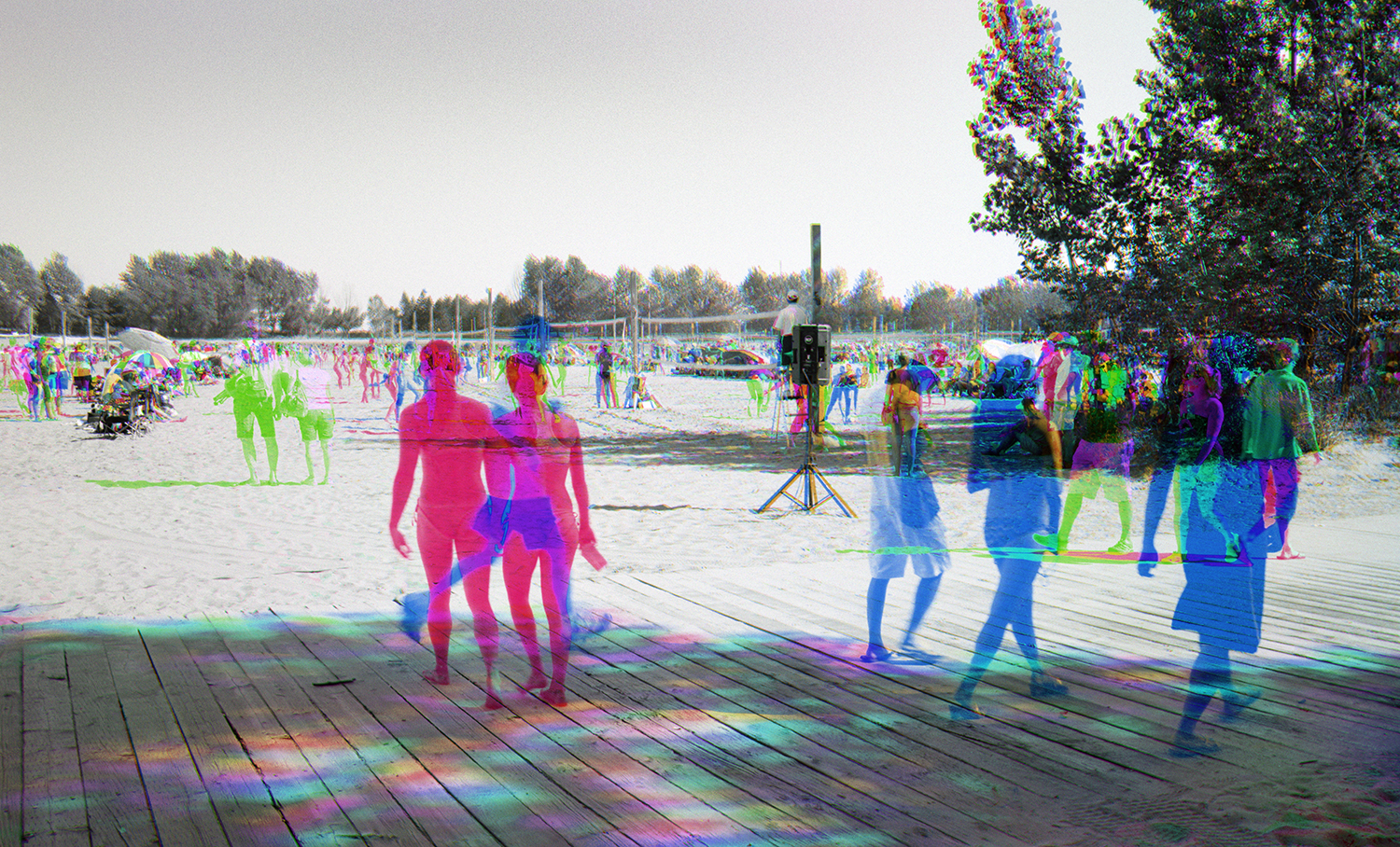 Ashbridges Bay, 28" x 17", 2011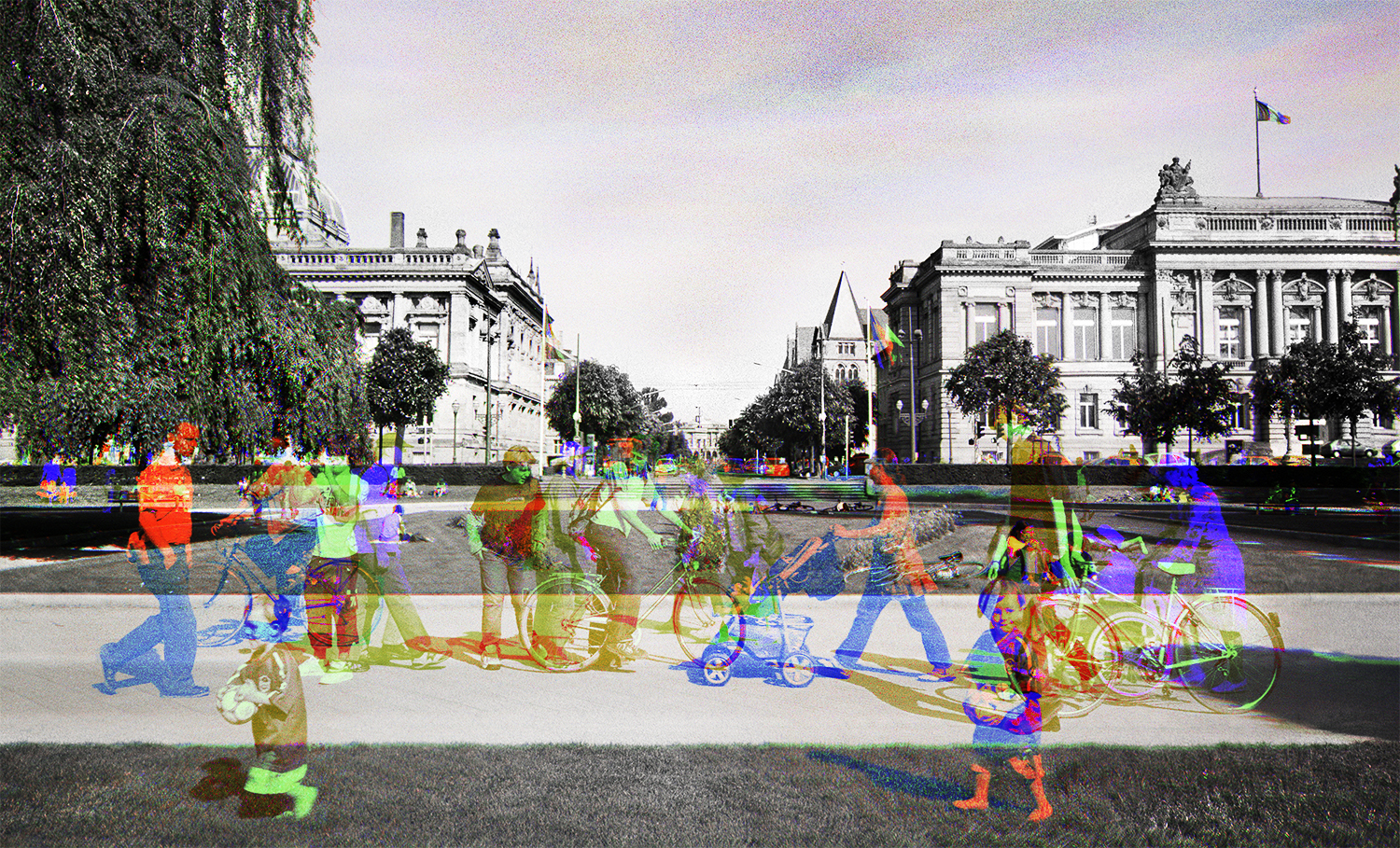 Place de la République, 26.5" x 16", 2006/12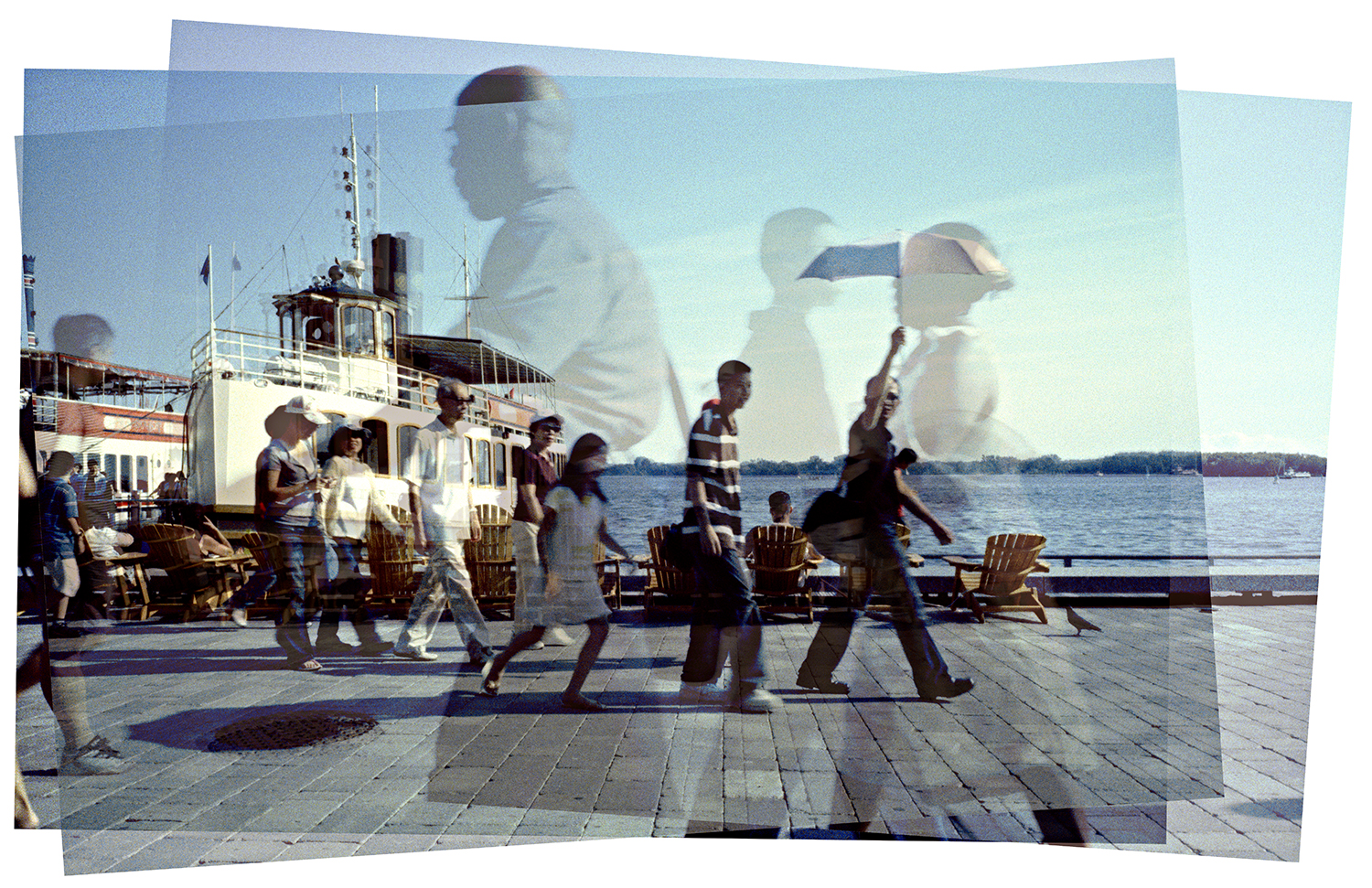 Harbourfront, Toronto, 2007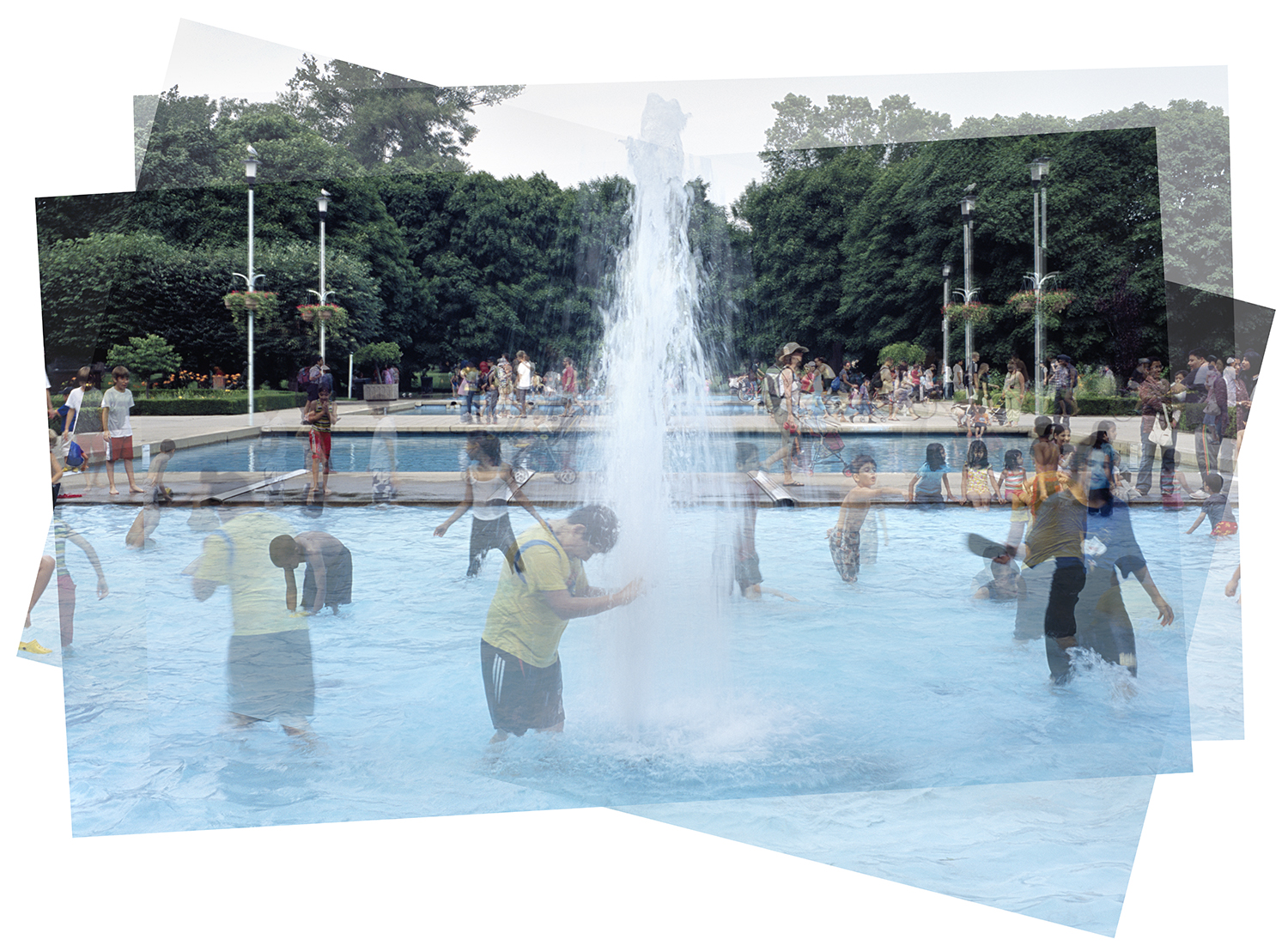 Centre Island pool, Toronto, 2007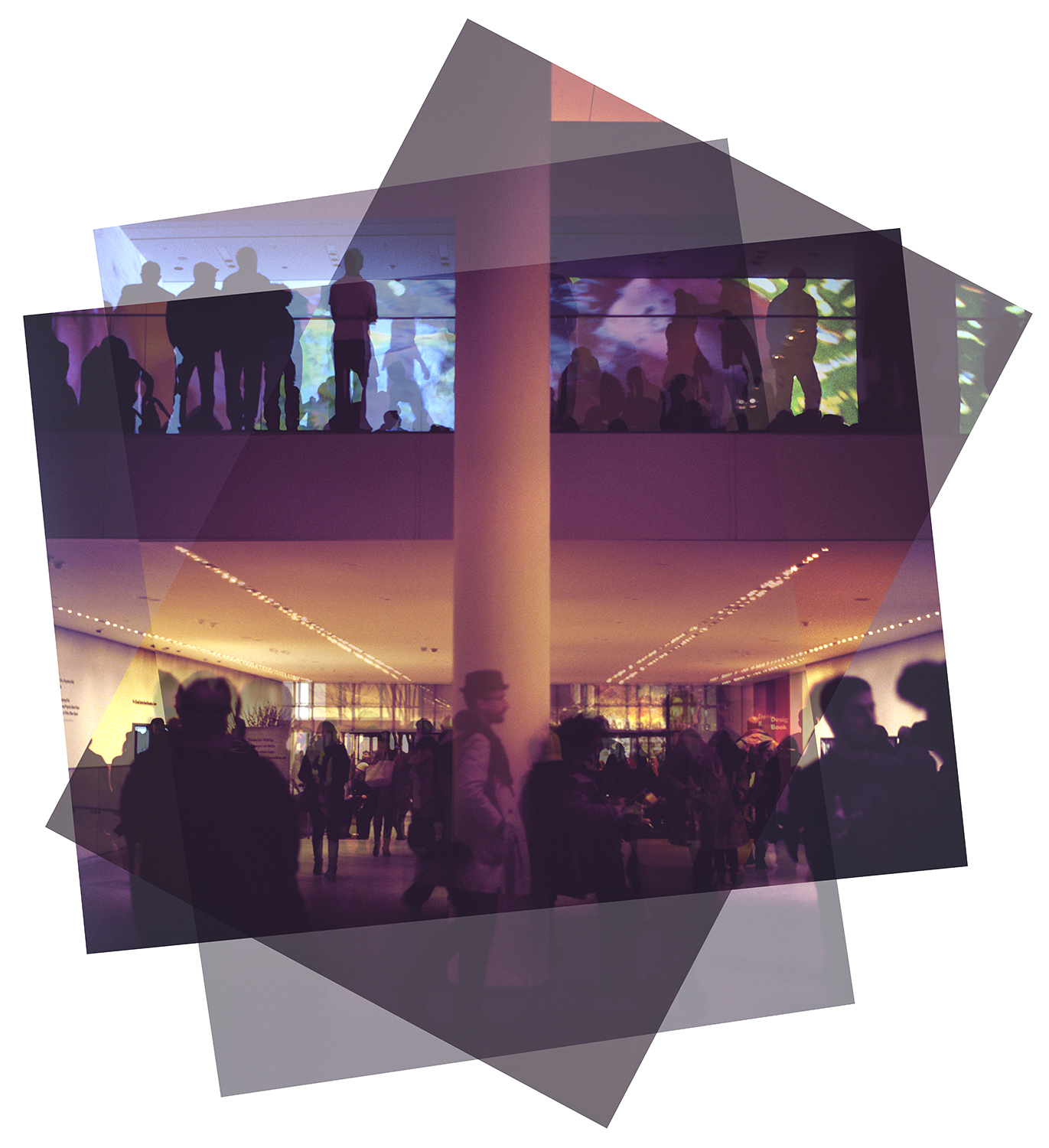 MoMA, New York, 2009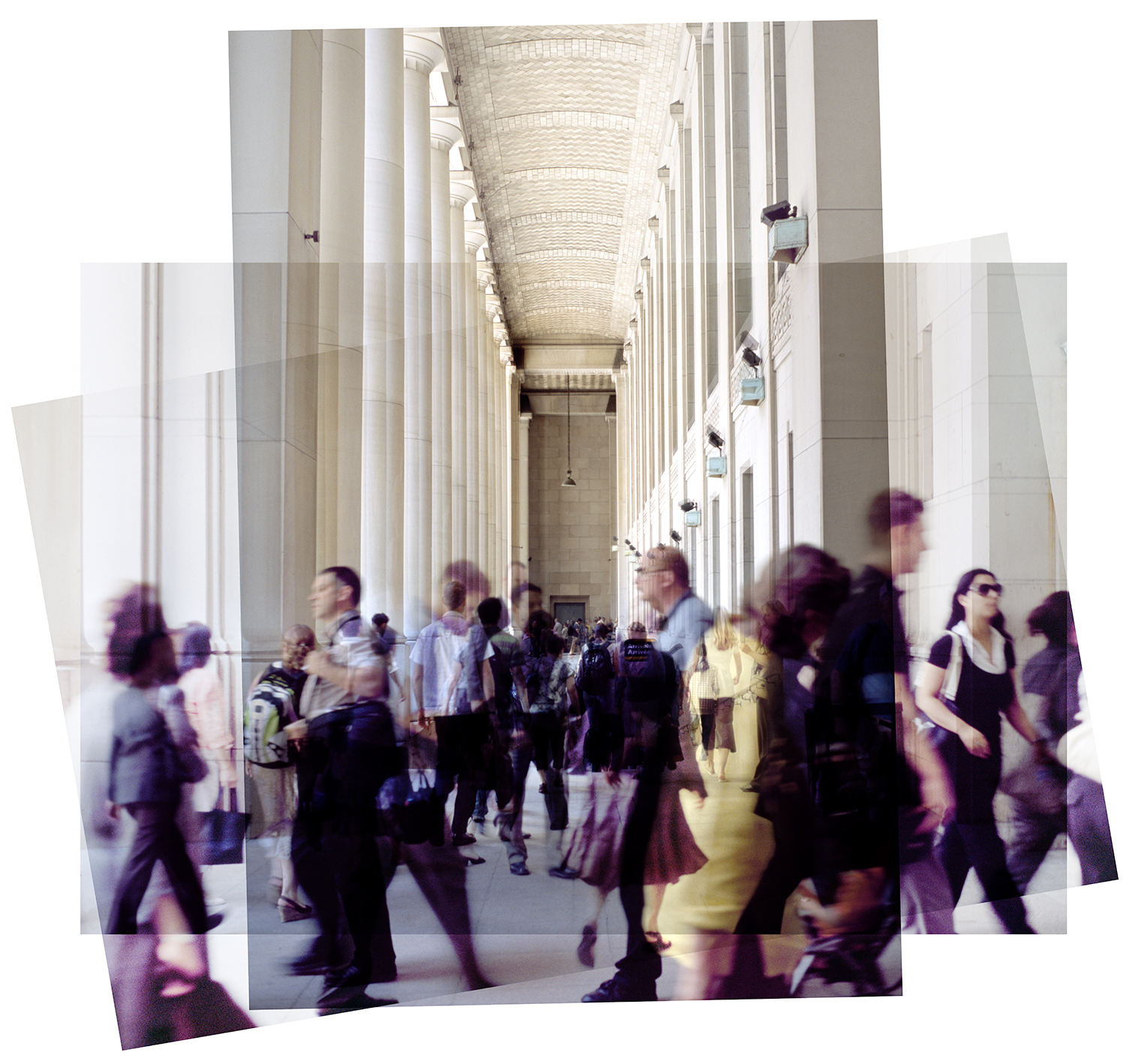 Union Station, Toronto, 2009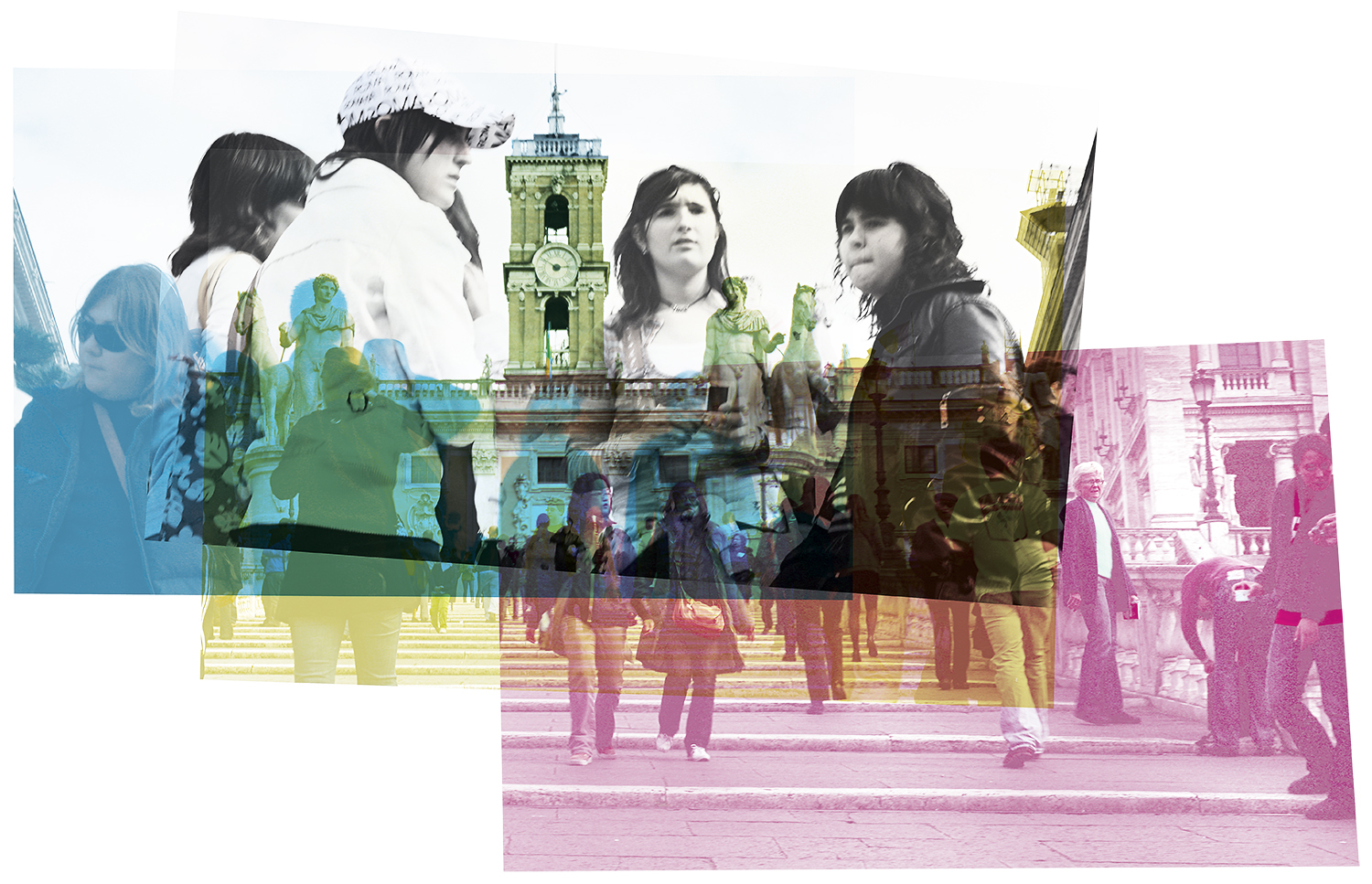 Capitoline Hill, Rome, 2010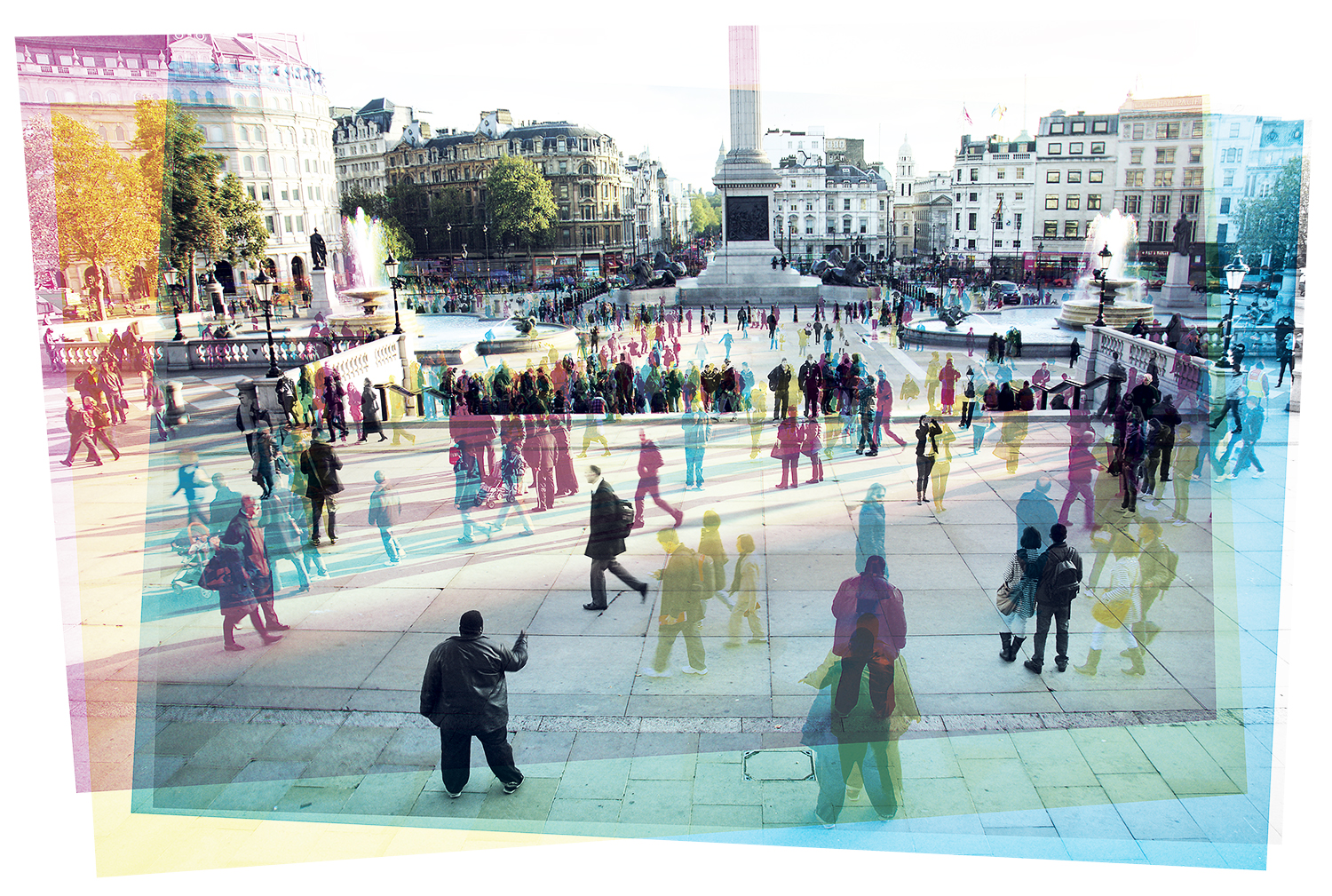 Trafalgar Square, London, 2010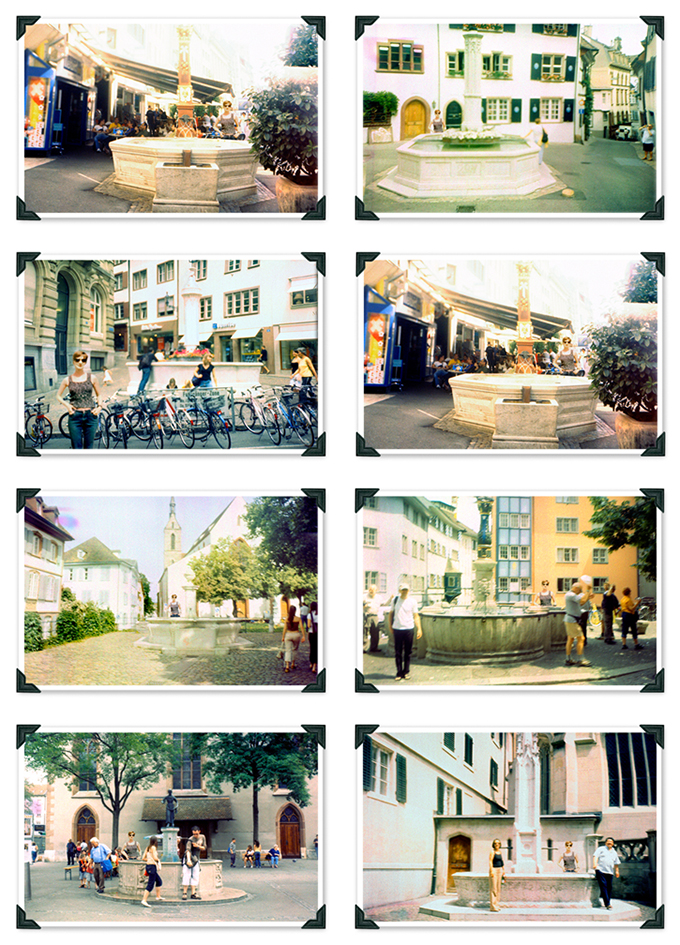 "The Tourist" series, Switzerland, Snapshots, 2006/2012
In this work directly above, I took what appear to be a series of faded tourist snapshots I took of European fountains and put the same image of myself in each scene. By presenting moments that never actually existed, I am rewriting the memory of a foreign holiday. By doing this, I am asking the viewer to contemplate the experience of tourism, and in a bigger sense to consider the fuzzy way we sometimes choose to remember our past.

I used a 1950's era camera purchased at a flea market to capture these images. It uses only one exposure setting and focal length. Mid-format film was fitted into the camera, the recommended film no longer being available, hence the distortion in some images. The film was cross-processed, then digitally scanned and manipulated.
All images are available in two sizes, approximately 24" x 36" for $800 unmounted, or approximately 12.5" x 18.5" for $300 unmounted. Limited editions of 3.
Archival pigment prints.
Back to top of page
©2017 Shelley Wildeman | Website Design: Shelley Wildeman